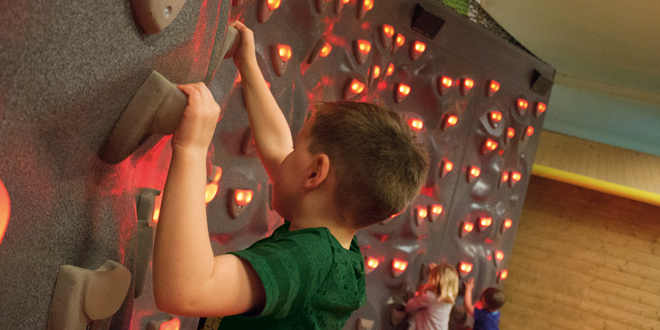 Lights, sounds and all-action. Climb up down, left and right, follow my leader or catch the eggs. A cross between a climbing wall and computer game the DigiWall has 6 games to choose from.

The DigiWall is for children aged 3+, adults may join in if visitor numbers allow, however, priority will always be given to children.
Check out our climbing zone here!