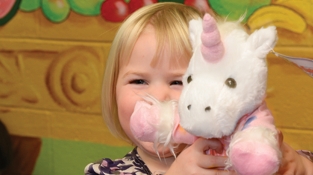 Little Lemurs Need a PlayPal
Every little lemur needs a PlayPal to spend time with, take on adventures and snuggle up to at night. Remember you can buy an entry to Lemur Landings and a Create-A-Bear ticket at Reception when you come in as an extra to your time here at Lemur Landings. Ask for a Play Pals small or large bear admission. Then head to our Ted Shed cabin to make your furry friend. We also have a range of outfits and accessories to complete your bear's look.
Small Bear price £5.70 + admission
Large Bear price £9.70 + admission
Outfits and Accessories from £2.70 - £8.20
Want to make a party of it? We have some great options for Create-A Bear Parties too.